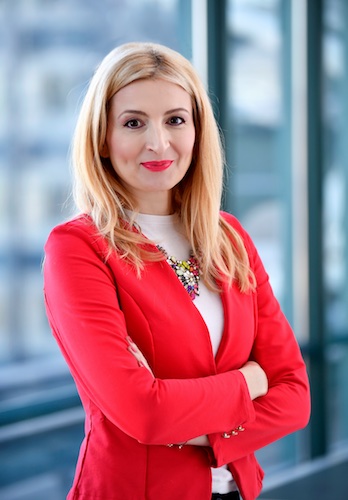 Ana Draskovic
Business Development Director
European Bank for Reconstruction and Development, UK

A Short Biography
Ana is Director, Head of Business Development in the European Bank for Reconstruction and Development (EBRD), overlooking business development across 38 countries in Central Asia, CEE and Northern Africa, as well as over 30 FDI countries. Ana is managing Business Development teams in Tokyo, Beijing, Seoul, Dubai, Washington DC and London. She is focused at finding innovative ways of delivering more business across variety of countries and sectors that EBRD operates in.
Previously Ana was Partner, Head of Markets at KPMG, where she joined from CEO role at Serbian Export Credit and Insurance Agency. Ana was also Head of the Representative Office and Vice President for Citibank in Western Balkans, and she also worked at The World Bank, JP Morgan in London, and at the National Bank of Serbia where she was Chief of the Cabinet to the Governor.
Ana holds MA in International Relations from the University of Westminster, and BSc in Economics from Belgrade University. She successfully completed executive education at Cambridge Judge Business School.
The topic and presentation abstract  
Sustainability and Digital after COVID – what is the direction and the pace of the change? 
COVID pandemic had multiple effects on humanity and brought some irreversible changes. We are all more aware than ever of the importance of our environment and our eco-systems, but we also learned that sustainability is not just another cost to the business, it is an immense opportunity as well. Overnight we all turned into digital experts as well, delivering our work on-line which changed the way many businesses now operate and significantly increased demand for digital solutions everywhere, from SMEs to blue chip companies, across the globe. My presentation will try to shed more light on opportunities sustainability and digital are offering and provide some case studies and examples of how different countries and different companies are embracing this change.